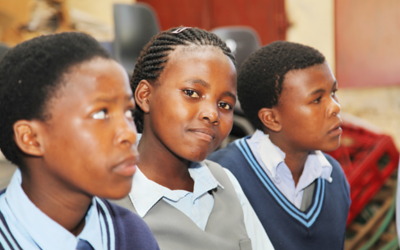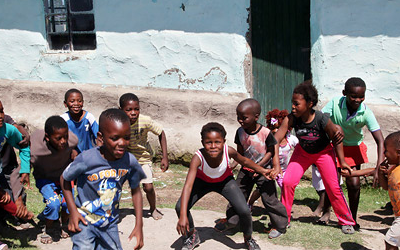 Education Sector
Always Keeping Girls in School
Promotion of the Integrated School Health Policy of South Africa.
Capacity building of 42 Life Orientation teachers from schools in sexual and reproductive health.
Capacity building of 16 921 learners in sexual and reproductive health and rights to access and seek treatment and have mastery of their own sexual reproductive health.
Development and encouragement 16 921 girls to complete secondary school.
Improvement of school ablution facilities by schools (hygiene & maintenance).
Creation of Bright Futures Clubs to provide peer support.
Provision of job and financial literacy skills by "Give yourself a Job" programme.
Development of parental support through parent/ child dialogues.

Combatting Gender Based Violence in Schools
Intervention programme with learners on gender based violence.
Establishment of Bright Futures Clubs at schools with learners to prevent and report gender based violence at schools
Early Childhood Development in Centres:
Capacity building of ECD practitioners to an NQF level 4 qualification.
Mentoring and support for in-service training of teachers.
Provision of educational toys and teaching aids for centres.
Provision for centres of school furniture and equipment.
Capacity building of Educare Committees, parents and staff to improve services.
Primary and High School Education Initiative for schools:
Mentoring of principals in school leadership and improvement.
Mentoring and support of teachers in Mathematics, Science and English teaching.
Mentoring of teachers to improve Literacy and Language learning
Facilitating a culture of reading through library services.
Mentoring and support boys and girls through sports coaching for rugby and netball.
Comprehensive Sexual and Reproductive Health initiatives (education, referral, services and support).
Leadership Clubs for Young Women and Girls.